---
---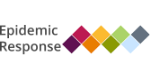 The Epidemic Response Anthropology Platform (ERAP) shares evidence from anthropologists and other social scientists around the world to provide insight, analysis and advice, to inform epidemic response efforts. To find out more, visit The Epidemic Response Anthropology Platform.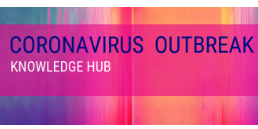 COVID-19 Research implementation and knowledge hub to support equitable access to conducting research the globe. Implementing research within this pandemic is critical, both for understanding how to combat this disease, but also to learn for future outbreaks. Visit the site at COVID-19.


The COVID-19 Hygiene Hub is a free service to help actors in low- and middle-income countries rapidly share, design, and adapt evidence-based hygiene interventions to combat COVID-19. Visit the site at COVID-19 Hygiene Hub.



Curated by GOARN Partners including UN agencies, International and national NGOs, academic institutions and consortiums, the GOARN COVID-19 Information is a public platform for access to the best resources available to support your engagement in responding to this pandemic. To find out more, visit GOARN.


MHIN is a network for the global mental health community to communicate and share knowledge, experiences and resources to improve the quality and coverage of care. Access the site at MHIN.




Social Science in Humanitarian Action Platform. Resources focusing on social science and social dimensions of humanitarian emergencies, including epidemics, migration and natural and environmental disasters. You can access the resources at SSHAP.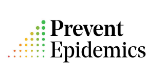 PreventEpidemics.org is run by the Prevent Epidemics team at Resolve to Save Lives, an initiative of Vital Strategies and supports countries to find, stop, and prevent disease threats, with a current focus on COVID-19. To find out more, visit Prevent Epidemics.

Global Atlas of Medical Entomology Schooling (GAMES). TDR and the Global Vector Hub (GVH) have developed a web-based global directory of medical entomology courses as a new resource for strengthening the capacity of scientists combating neglected tropical diseases and other vector-borne diseases.TDR has supported the development of a Global Atlas of Medical Entomology Schooling (GAMES), which lists a total of 126 medical entomology courses offered both on-campus and through distance learning in 32 countries across all WHO regions, covering seven languages